PDF
2nd Sunday of Epiphany 17 Jan 2021 
The King of Israel deserves a crown befitting of His glory and majesty, one made from the finest materials and most costly jewels. But the coronation that the world sought to give Jesus was with a crown of thorns. The amazing fact in all of this is that this is how He has chosen to display His glory. His glory is in His humble sacrifice of love to redeem sinners. "Crown Him with many crowns, the Lamb upon His throne" (LSB 525:1).
PDF
Linked to the Lord
Linked to Each Other
 
As Pastor mentioned in the New Year's Eve sermon, here is the "Linked to the Lord – Linked to Each Other" page that was handed out at the end of service.  While many make New Year's resolutions to lose wight, get more organized and the like – perhaps you can make the resolution or challenge yourself to be "Linked" to more people.  On this sheet there are the 52 weeks of the year listed out.  The challenge is to do a random thing for at least 3 people a week.  Perhaps you can buy a box of "Thank You" cards at the store and write the simple message of: "Thank You for being a blessing to me and the many people you serve each day.  May God bless you today and always."  Then you can either sign you name, sign your name and put "Member of St. Paul Lutheran Church" under it, or just but "A Friend from St. Paul Lutheran Church" in the signature section.  If we did these 3 random acts each week, we will be linked to 156 people in 2021.  Perhaps instead of a year where people may be tempted to focus on the negative and the things they can't do, this can be a year where we are a great blessing as members of our church family to others.  These blessings can be done to people we know, complete strangers, and those who live near or far.  So let us rejoice that each day we give thanks that we are "Linked to the Lord – Linked to Each Other."  May the Lord richly bless you in 2021 and always.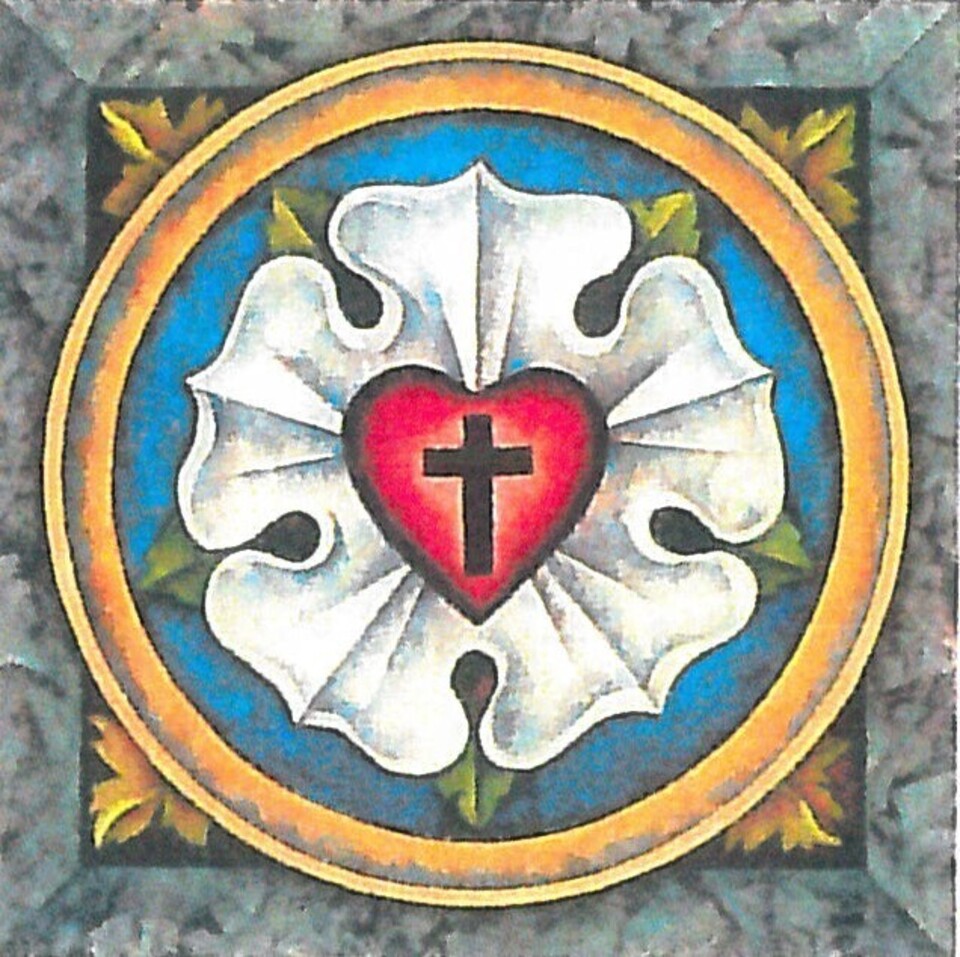 February Sunday Service Sign-Up
Thank you for your dedication to the Lord and our church family as you gather in God's house for Divine Worship each week.  We will continue to have services at 9:00 am and 11:00 am until further notice, limiting our attendance to 40 people total at each service (This includes the ushers, elder, organist, and Pastor).  We will continue to make sure every effort is made to ensure that there is adequate space for social-distancing between people and that family groups can be seated together.
Daily and Weekly Bible Readings Available
Clicking on our Worship link above or the above graphic will take you to our Worship page.This page will have a list of Daily Readings and the Old Testament, Epistle, and Gospel readings for the next weeks church service.
Ash Wednesday, Midweek, and 
Holy Week Worship Services
Click on the picture above to sign up for our midweek services during during Lent.  All services will stream live on our Facebook page.
January Sunday Service Sign-Up 
Please click on the button below to sign up to attend our Sunday Services at 9:00 and 11:00 am.  All services will stream live on our Facebook page.
Joyful Response Donation Form
PDF
Support our Ministry
Help support St. Paul and the work the Lord has given to us to do here in Havelock and throughout the world.  You can make a one time or reoccurring gift to support the work of the Lord.  May the Lord bless you for your generosity and support. 
We've Got A Seat Saved For You!
Grace Alone, Faith Alone, Christ Alone.
google-site-verification=IjjfivOFED3vv-wmzuZwtmtOYmbKRh9TVKLCKg13dDw