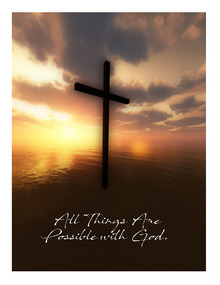 PDF
21st Sunday of Pentecost
17 October 2021
 
Following the encounter with the rich young man, Jesus presents just how difficult it is for the rich to enter the kingdom of God because of the temptation to place faith in worldly possessions. "With man it is impossible, but not with God. For all things are possible with God" (Mark 10:27). How these true words endure as Jesus stands risen from the dead! Christ's resurrection is God accomplishing what was impossible for man: life eternal. He has accomplished it for us to bring us into His kingdom by the forgiveness of sins.
Joyful Response Donation Form
PDF
Support our Ministry
Help support St. Paul and the work the Lord has given to us to do here in Havelock and throughout the world.  You can make a one time or reoccurring gift to support the work of the Lord.  May the Lord bless you for your generosity and support. 
"Come Rest with Jesus" 23 Jul 2021
Please take some time to watch the most recent sermon or come  to our You Tube channel to view many more.
We've Got A Seat Saved For You!
Grace Alone, Faith Alone, Christ Alone.
google-site-verification=IjjfivOFED3vv-wmzuZwtmtOYmbKRh9TVKLCKg13dDw